A drone also is known as a quadcopter or unmanned aerial vehicles (UAV) is a remote controlled aerial device. There are various reasons and purpose that people decide to own such a gadget. This could be for professional purposes or recreation reasons. No matter what the reason may, when it comes to purchasing a drone, it is important to consider a few factors. Likewise, with so many models available in the market it can be confusing when buying one. How does one buy the best drone? Below is a guide to buying drones.
Buying Drones
Kind of user
The type of drone one purchases will depend on their skill set. Drones range from entry level to high and advanced drones. This varies from speed and cost. Knowing your skill set will help you buy the quadcopter that is best suited for you to operate. They type of drones available as per user skill set include.
• Beginner drones – These drones are small, light in weight and have the very basic technology. They fly at low levels and can be flown indoors. The basic technology makes them difficult to control in the outdoors particularly when it is windy. Beginners best use them and also children, to help them understand how to maneuver and use drones.
• Intermediate drones – These drones are more stable and heavier, are bigger and designed to be more stable when used outdoors. These drones can be used for recreational purposes like flying around the park or taking a video while on holiday.
• Advanced drones – These are highly advanced in technology and features. They are very powerful, stable and are used by professional in different fields. This could be photographers or videographers.
Flight performance
This is also known as the flight time and is the period of time a drone takes per flight in the air. Various factors can determine flight performance. This can be the size of the battery, the kind of maneuvering being done and also the weight of the drone. Most drones have relatively short flight performance time that may range from 10 to 25 minutes. Many people prefer carrying more batteries to be able to switch them to have more flight time.
Controllers
The controller or transmitter is the device that sends the action command to the drone. Most drones will have a controller that has an analog stick however some will also have an LCD screen and others buttons that one can use to achieve various maneuvers.
Other Features
Drones will co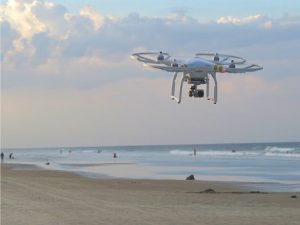 me with a variety of features depending on the intended purpose. Some will have cameras that will also vary in specs. Others will have GPS sensors, that one can program for specific directions. It is also important to consider getting spare parts for the drone. This can include batteries and spare rotors.